Private Dining on Bedarra Island
At East Bedarra Island Retreat we value your privacy above all else and for this reason, we give you multiple dining options, and for those wishing for 100% privacy for more romance and freedom we've made self-catering fun and a breeze.

There's a speed cooking Webber Q3200 on the sprawling deck over the Coral Sea and an Italian marble open plan kitchen fully-equipped with all the modern conveniences of a master chef kitchen.

Bedarra Vineyards
Quality foods and beverages, exotic fruits and the freshest local produce can be coordinated, upon request, for your arrival. We want you to enjoy the journey to your private island retreat on the reef, so let us take care of the rest.
Dine alfresco by sunset or under a star studded evening sky on the private beach, deck or kitchen – just the two of you.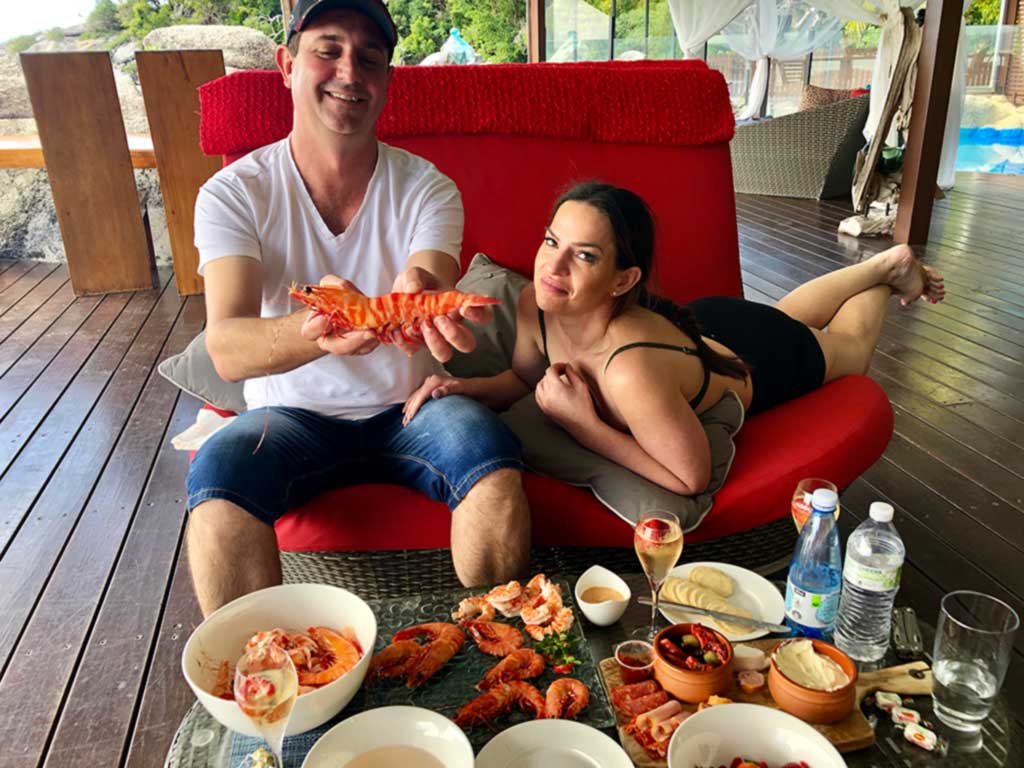 With so much local produce to choose from, self-catering at East Bedarra Island Retreat is a gastronomic adventure.